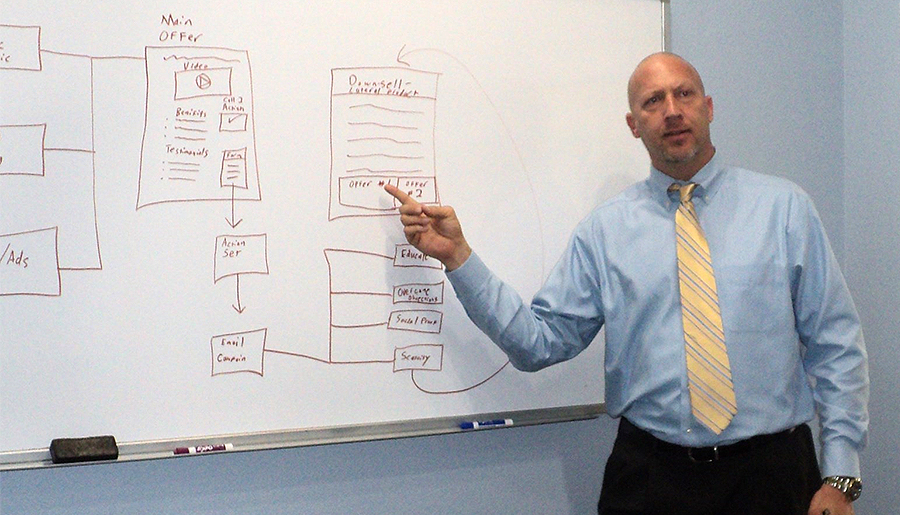 Building healthy business relationships and engaging with people generates inquires, qualified leads, opportunities and revenue. One of the commonly overlooked areas but, in my opinion, probably one of the most important aspects of your business processes is your sales funnel! What happens AFTER you make the initial contact? How are you nurturing your prospects into conversions? What assets are you using to demonstrate mastery and establish social proof?
Let's review the funnel process. 
Inquires
 

Online-presence with the prospect calling on the phone or sending an email 

 A referral from a client/customer 

 Direct mail response 

 Received a response from a brochure or a flyer
Qualified Leads
Ask the prospects specific questions 

What is your current marketing budget?

How long has the organization been in business?

What are your goals?
Opportunities
Networking at Chamber events and Business Groups

Meet up organizations

Educational seminars

Industry Specific events

Local community events 
Follow Up
Auto-responder  email to web form opt-ins

Follow up email sequence with calls to action

Follow up phone call 

Direct Mail Piece
Retargetting campaign
Revenue
Monthly, quarterly yearly goals

Service layering

Partnerships 

Resale programs 
The benefits of reviewing the sales funnel on a quarterly basis
Keeps focus on inquires 

Review the revenue to see where adjustments can be made on pricing for goods and services 

Nurturing qualified leads

Reviewing new business opportunities

Helps to project reasonable goals and obtain them for the internal and external sales team
If you're interested in learning more about creating an automated sales funnel, Click on the START link  and complete the form. One of our consultants will contact you shortly!